Focus on...Tadcaster & Villages Community Engagement Forum

The Tadcaster & Villages Community Engagement Forum was set-up in autumn 2008. It ran initially as a pilot scheme to see how well such a Forum could respond to local needs.

Many improvements have been made as a direct result of the Forum. As an example of how Community Engagement Forums can benefit you and your area, here is some of the work carried out recently in Tadcaster. All of this has happened as a direct result of what people have said at their Community Engagement Forum.

Making your streets safer

In response to concerns raised about anti-social behaviour issues, the Tadcaster & Villages Community Engagement Forum set up a special Task and Finish group to look specifically at the problem of alcohol-related antisocial behaviour. The group, chaired by a local resident, brought together the Police, Selby District Council (in its role as commissioner of CCTV surveillance), the local Pubwatch group and numerous local residents to come up with a solution.

The conclusion was that there needed to be a greater visible presence on the streets late at night to reassure the local community and deter would-be troublemakers.


In response, Selby District Council commissioned brand new Night Marshal street patrols to assist local police officers. The Marshals patrol antisocial behaviour hotspots and liaise closely with police and CCTV operators.  In addition, there are also new CCTV patrols to offer a further deterrent. The Police have invested in the area and altered shift patterns to direct resources to tackling this issue.

These improvements have been put in place as a direct result of what people said through the Community Engagement Forum and have been funded directly from a devolved budget provided by Selby District Council. Click here to find out more about local funding.

Tackling Antisocial Behaviour

During summer 2009, the Tadcaster and Villages Community Engagement Forum was instrumental in putting in place an Alcohol Respect Campaign, to tackle the issue of underage drinking in the area. The programme was spearheaded by North Yorkshire County Council Trading Standards, with involvement from Selby District Council environmental health, local Police and the area's Youth Service.
The campaign targeted the sale of alcohol to underage drinkers as well as focussing on greater awareness and education on the dangers of drinking for young people themselves. This partnership approach was only possible because of the way in which Community Engagement Forums bring together all the organisations delivering key services in a community.
'We're a key agency; we're the people that keep people safe; we're the people that keep the fear of crime down, so for us it's key that we're involved [in the Forums]'.
Inspector Richard Abbott
North Yorkshire Police

Improving the Local Environment

Selby District Council has been taking a number of steps to improve Tadcaster's Central Area car park in direct response to comments made by residents through the Forum.
The lighting has been repaired and improved to benefit safety and security at the site and the old toilet block in the middle of the car park has been demolished as part of a wider plan to renew the surface. The ultimate aim is to bring the car park up to the standards required to achieve Parkmark status; this is a national benchmark which recognises the highest standards of safety and security. This work is ongoing.
'Local people have the opportunity to raise their concerns and be part of a process by which they can feel part of resolving those issues.'
Patrick Tunney, Tadcaster resident and Chair of the Tadcaster and Villages Community Engagement Forum Licensing Task and Finish Group. 
Powered by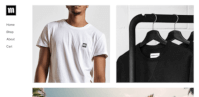 Create your own unique website with customizable templates.